St David's Picture Archive
Page 1
Here are some scanned pics from many years ago.
I have many more, but I haven't yet had time to sort them out.
Check back later to see how I get on !
Thanks for visiting.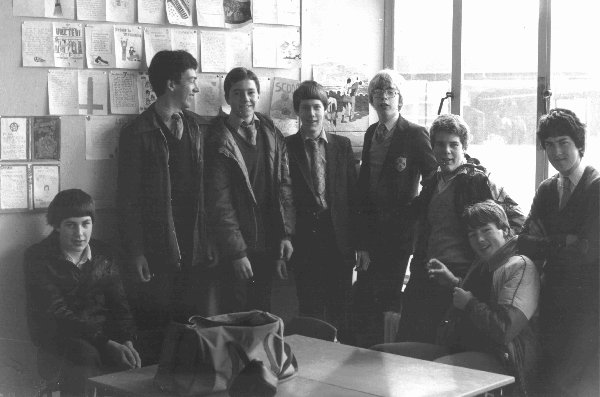 Mr Cookes class, (circa 1980 I reckon ?). From left to right:
Anthony Greenhalgh, Huw Edwards, Colin Stroud, Peter Edwards,
John Rawcliffe, Jonathan Pierce, Richard Moss, Andrew Gilpin.
Guys, if you're out there - get in touch !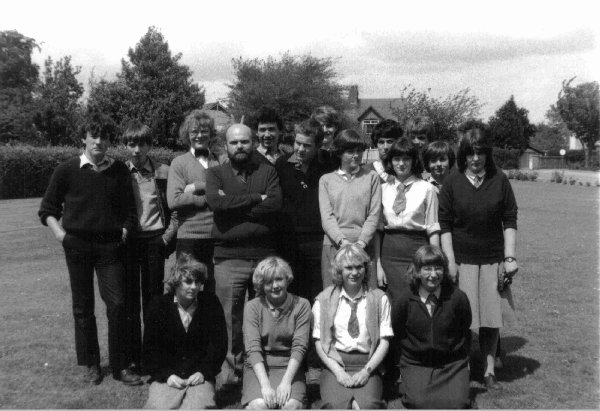 Mr Lorings Chemistry class (1982). From left to right (rear row):
Richard Moss, Simon Carter?, Julian Parrott, Mr Steve Loring, Huw Edwards,
Andrew Snowdon, ?,?,Andrew Gilpin, ?,?,?,
From left to right (front row):
Tania ?, ?, Joanne Cotton, Darlene Conde
As I cant remember very many of the above, please let me know if I have
got your name wrong, or if I can add more info - thanks !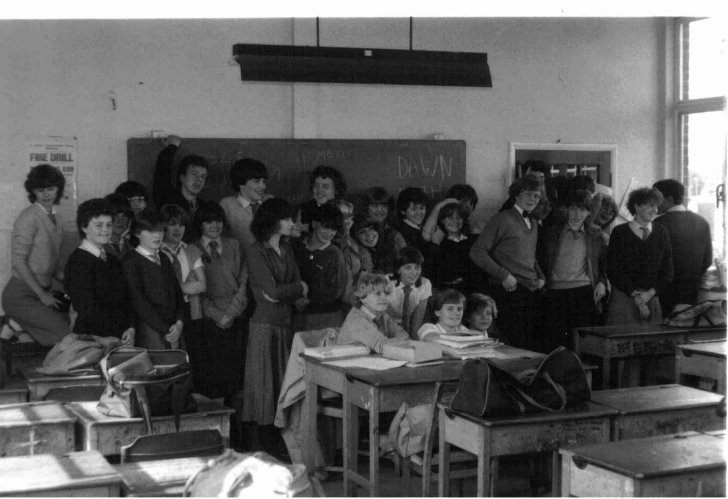 I cant remember the name of my English teacher - it was Miss someone (sorry Miss)
I (we!) did seem to give her an unjustified amount of grief. Hope we didn't put her off teaching as a career ?
There are too many names in this picture to mention, but if you let me know where you are, I'll compile a list (e-mail address below).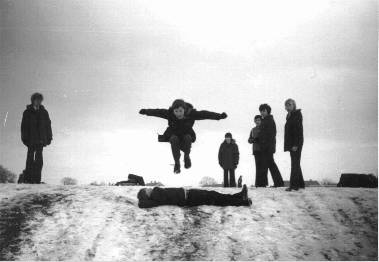 This is what we used to do on the bank down towards the lower school field.
The idea was you ran, then lept over someone, before sliding down the slope, usually on your ar*e !
Anyway, the acrobat is Ian Davies, and the victim (nearly) was Mike Thomas.
Matt (Moose) Rhys-Roberts in
a classic "Howard Jones" pose.
Any comments or suggestions - get in touch......
e-mail to: emjay111@hotmail.com
All photos copyright Marcus Jones - no unauthorised reproduction allowed without prior consent.